New litter picking equipment
We were very fortunate to have been given a £400 funding grant from Wincanton Town Council for equipment to help with the group's work.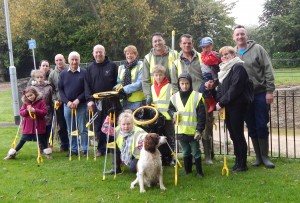 On Sunday 4th October 2015 we invited members of the Town Council to join us for an official 'first use' of our new litter pickers, recently purchased with the money granted. We were able to purchase 27 litter pickers and 10 rubbish bag holders. Up until this point we have had to borrow litter pickers from elsewhere.
Members of C.A.T.C.H. were joined by Vice Town Council Chairman and Deputy Mayor Howard Ellard along with Town Councilors Mark Cook and Ray Tudgay.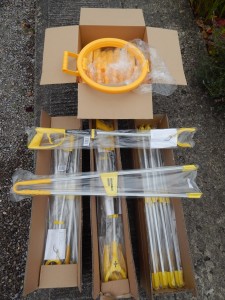 C.A.T.C.H. were very grateful to the Town Council for the grant and also to The Hill Brush Company Ltd. of Mere who supplied the equipment and were very helpful. We wanted to support a local company with the purchase so we were pleased to source the equipment so close to the Town.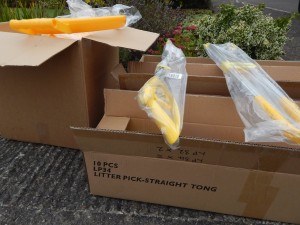 At the current time C.A.T.C.H. Are busy working on funding for some of the larger projects to restore the river, projects which are identified in The Wild Trout Trust's report on the river which was carried out on behalf of the group. This report was also submitted to the Town Council for possible inclusion in the Neighbour Plan, specifically the 'Open Spaces', section.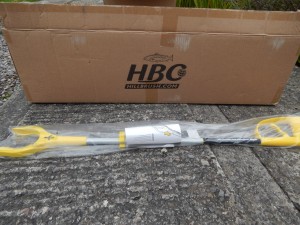 .