Recognition for C.A.T.C.H at national conference
CATCH was recently recognised for our motivation and diligent monitoring of the River Cale. Our robust dataset and observations have now caught the attention of both the water company and the environmental regulator and we're looking forward to working hard with both to keep on transforming Cale habitat for the better! Some slides and pictures from the presentation are below.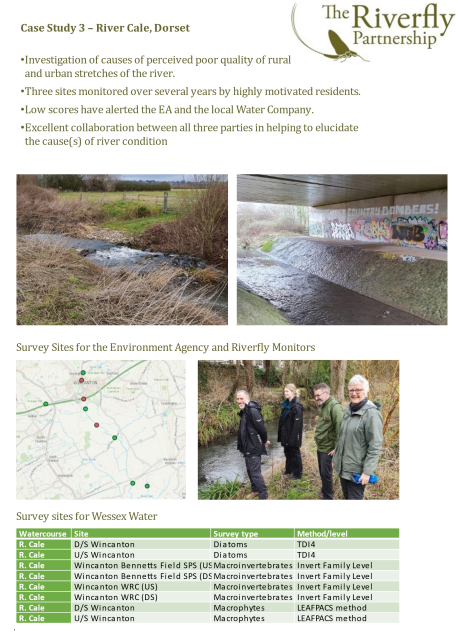 As a group, we monitor the population of 'macroinvertebrates' (bugs) in the River Cale in Wincanton. The variation in the types, diversity and relative abundances of these bugs gives us a very accurate picture of the health of our river (water quality, flow and sediment). Starting originally with identification of 8 'types' of macroinvertebrate at one sample location in 2014, the monitoring programme has expanded to observe thirty three mini beasts across three sites every month. Thanks must be given to Janice, who orchestrates this increasingly complex operation, and to Angus and John from the Riverfly Partnership. To find out more about this citizen science project, follow this link to The Riverfly Partnership (riverflies.org).