Wincanton Climate Fair 27th May 2023
From 10am – 2pm, The Balsam Centre in Wincanton is hosting a climate fair to promote wellbeing and offer practical information, advice, workshops, idea sharing and group start-ups to offer solutions to allow everyone to engage and make a difference to the environment and climate emergency. We believe through community action we can all do our bit to change our future.
There will be information and advice stands, films, art, workshops for adults and children, networking opportunities, start-up & sign up boards, toolkits and more…. WHAT'S ON | elementsclimate
---
CATCH was recently recognised for our motivation and diligent monitoring of the River Cale. Our robust dataset and observations have now caught the attention of both the water company and the environmental regulator and we're looking forward to working hard with both to keep on transforming Cale habitat for the better! Some slides and pictures from the presentation are below.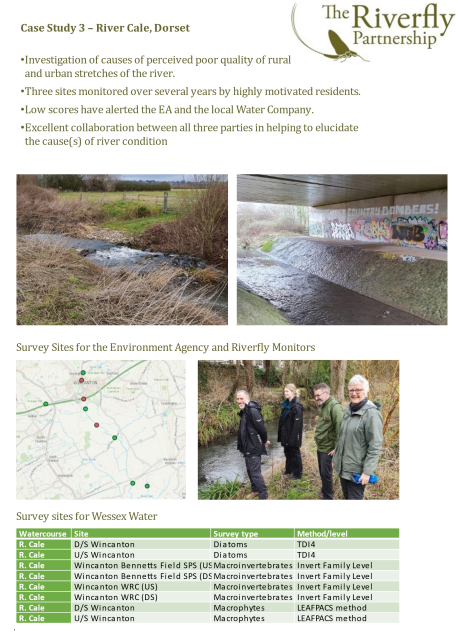 As a group, we monitor the population of 'macroinvertebrates' (bugs) in the River Cale in Wincanton. The variation in the types, diversity and relative abundances of these bugs gives us a very accurate picture of the health of our river … ...read the rest
---