Our Mission:
---
A community group committed to returning the River Cale to a self-sustaining ecosystem that is rich in bio-diversity and to be enjoyed by all.
News
---
---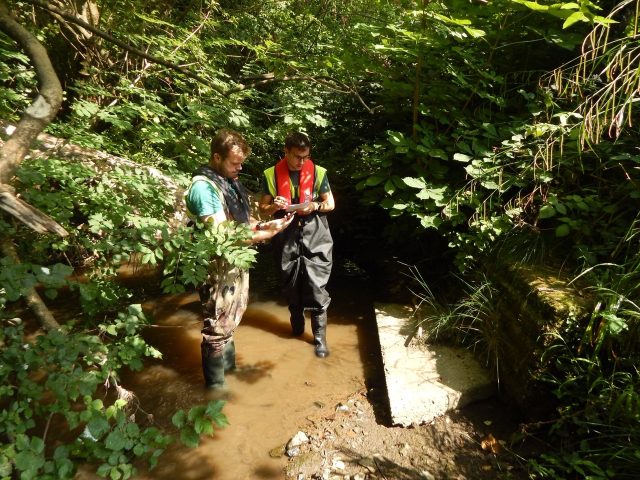 Last Saturday a few small teams of volunteers performed some pretty excellent work on the Cale.
One group set about performing a 'Kick Sampling' exercise – measuring the invertebrate levels which indicates the health of the river (more so than just observing water quality apparently).
The second group made their way upstream through the town and have now mapped out all outfalls into the towns section of the Cale between the A303 bridge and Shatterwell Chutes. We now know that there are over 50 points where drainage of one kind or another enters the stretch. We were surprised too but … ...read the rest
---
---
---
---
---
---
---
---
---